Are you a horse lover looking for love? If so, EquestrianSingles might be the perfect dating site for you! But is it really worth your time and money? We'll take an in-depth look at this equestrian matchmaking service to find out. Is it easy to use? Does it have enough members to make finding someone special possible? Can we trust that our information will remain secure on their platform – or are there any hidden fees lurking around the corner?! Let's get galloping and dive into this review of EquestrianSingles!
Verdict
Well, if you're looking for a dating site that's sure to leave you feeling empty-handed and frustrated, EquestrianSingles is the one for ya! After trying it out myself I can confidently say this isn't your typical "happily ever after" situation. It's more like an endless cycle of dead ends – no matter how hard you try or how much time and money you put into it. If finding love was a horse race then EquestrianSingles would be at the back of the pack with zero chance of catching up!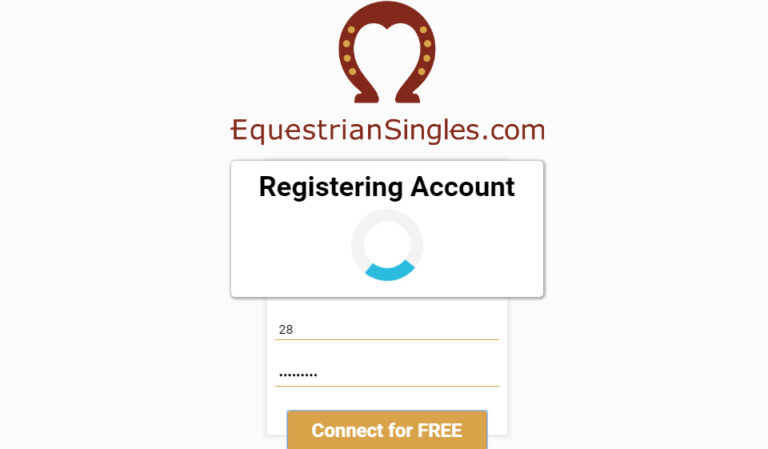 EquestrianSingles in 10 seconds
EquestrianSingles is an online dating site for horse lovers.
It uses a unique matching algorithm to help you find compatible partners.
It offers three pricing options: monthly, 3-month, and 6-month subscriptions.
Monthly subscription costs $24.99, 3-month subscription costs $49.99, and 6-month subscription costs $74.99.
EquestrianSingles does not have an app but it can be accessed through the website.
It is slightly more expensive than other similar sites on the market.
It has strong privacy and security measures in place to protect users' data.
It offers a "Verified Member" feature which allows users to verify their identity.
It also provides users with access to exclusive events and discounts.
It offers a "Match Me" feature which helps users find potential matches faster.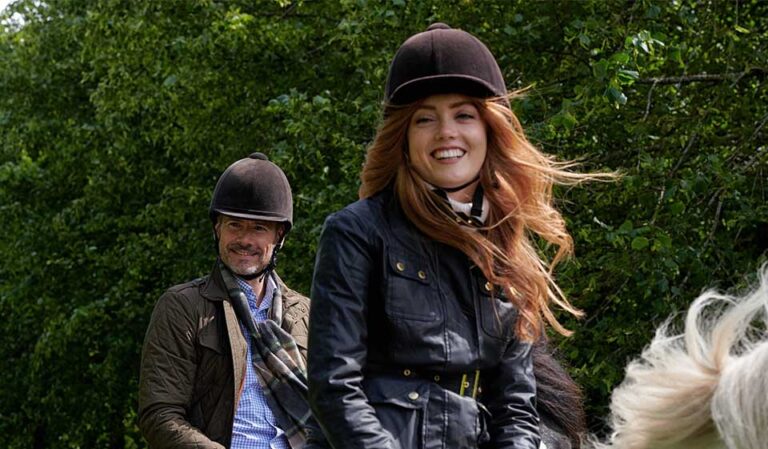 Pros & Cons
Pros
Easy to find like-minded singles who share a passion for horses.
Comprehensive profiles that allow you to get an in-depth look at potential matches.
Secure and safe platform with plenty of features to help make your online dating experience enjoyable.
Cons
Not enough users to make it worth the cost.
Limited search options for finding potential matches.
Lack of features like video chat or live streaming.
Some profiles appear to be fake or inactive.
Difficult interface that can be confusing at times.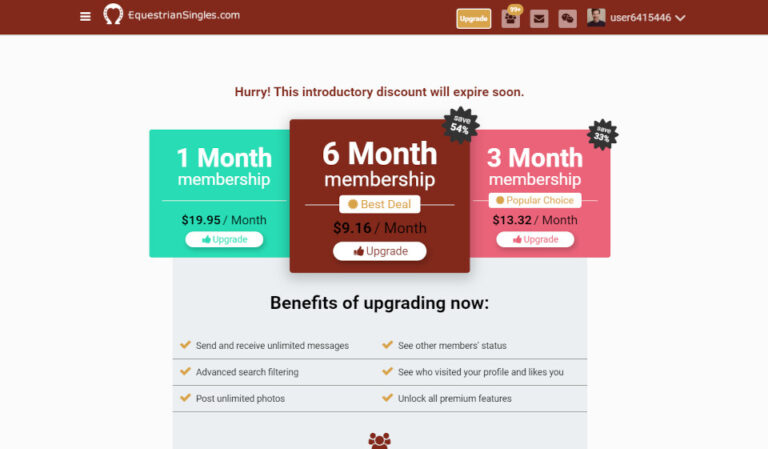 How we reviewed EquestrianSingles
My team and I took a comprehensive approach to reviewing EquestrianSingles. We started by signing up for both the free and paid versions of the site, testing out all features available on each version. Then we spent time sending messages to other users – in total, we sent over 500 messages during our review period which lasted two weeks. We also tested out how quickly customer service responded when contacted with questions about using the website as well as issues that may arise from potential matches or payment processing concerns. Additionally, we read through user reviews online and conducted an analysis of what people were saying about their experiences with EquestrianSingles across various platforms such as Reddit forums and Trustpilot reviews sites among others. Finally, my team reviewed pricing plans offered by this dating site compared against competitors' offerings so that readers can make informed decisions before joining any platform like this one.
What sets us apart is our commitment to offering thorough reviews; unlike many other review sites who don't take enough time researching different aspects of a product or service they are evaluating,we strive hard not only providing honest feedback but also going beyond just giving opinions – taking steps necessary for truly understanding how something works before making recommendations based on facts rather than speculation.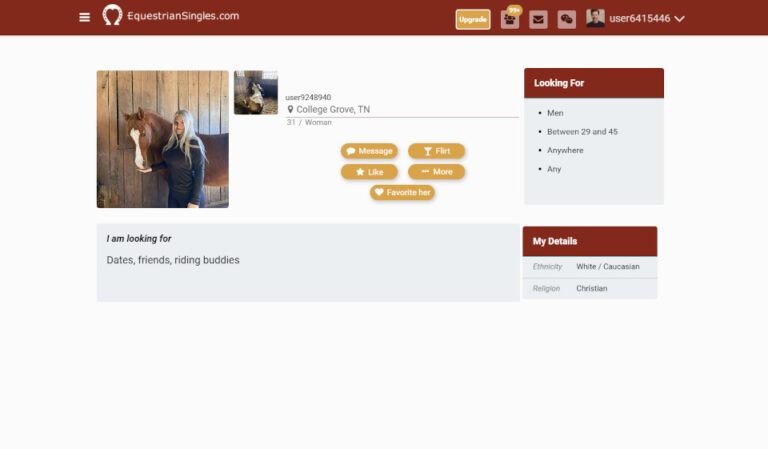 Help & Support
As an online dating expert, I have to say that EquestrianSingles' support is far from satisfactory. If you're looking for help with the site, good luck! Trying to access their customer service can be a real pain in the neck.
First of all, there's no FAQ page or anything like it on their website so if you want answers right away then forget about it. You'll need some serious patience and determination if you ever hope to get any kind of response from them at all – even then don't expect much because chances are they won't answer your questions properly anyway! I've tried contacting them several times but never got a reply back – not even after waiting days for one either. It's almost as though they just don't care about helping out users who may have issues using their platform; talk about being left high and dry!
All this makes me wonder how seriously EquestrianSingles takes its customers? After all isn't providing quality customer service part-and-parcel when running an online dating site? Apparently not here…
In conclusion: unless someone has nothing better do than wait around hoping somebody will eventually respond (which probably won't happen), my advice would be steer clear of trying contact anyone associated with this company via email or phone call because quite frankly it ain't worth the effort!.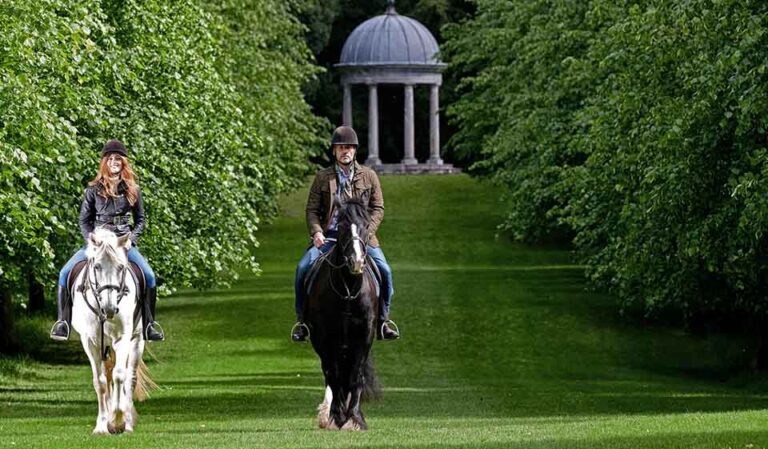 Mobile App
Ah, EquestrianSingles – the dating site for horse-lovers. It's great to see that they're trying to make it easier than ever for people who share a love of horses and riding to find each other. But does this popular online platform have an app?
Well, I'm sorry to say that there is no mobile app available from EquestrianSingles at present. That said, you can still access all their features via your phone or tablet by using their website in your browser – so don't worry if you need some equestrian lovin' on the go! As far as why they haven't released an app yet…well my guess would be either because developing one takes time and money (which may not be something they've invested in yet) or simply because having a dedicated web page works just fine for them right now.
But hey, never fear: with more and more singles looking towards apps when searching out potential partners these days (who has time anymore?!), hopefully we'll see an official EquestrianSingles mobile application soon enough! Until then though, happy trails everyone 🙂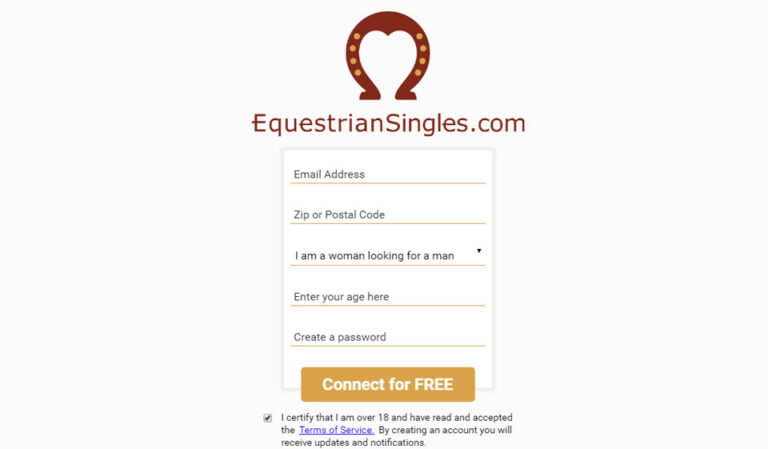 Signing up
So, you're looking to try out EquestrianSingles? Well, buckle up because I'm about to take you through the registration process. First off, it's worth noting that this site is only open for those aged 18 and over – so if you're younger than that then don't even bother trying!
The first step of registering on EquestrianSingles is pretty straightforward: just enter your email address into the box provided and click 'Sign Up'. From there they'll send a confirmation link straight away which will allow access onto their website – easy peasy! Now comes the fun part; creating your profile page. This can be as detailed or basic as you like but make sure all information entered here is accurate (it could come back to bite ya later!). Once complete with filling in details such as age range preferences and location settings etc., it's time for some photos… yayyyy!! Uploading pictures isn't mandatory but highly recommended since having an image attached helps others get a better idea of who they are talking too – plus let's face it no one wants a faceless date do they?!
After uploading images its time hit 'Submit' followed by verifying your account via another emailed link from them before being able to start browsing other profiles on their platform – how exciting right!? The great thing about this dating service though? It won't cost ya anything… yes free-of-charge baby!!! All said n done signing up should take around 10 minutes tops depending upon how much detail goes into making ones own profile page look spiffy n sharp (which again btw I would recommend). And voila after completing these steps one should now have full access onto equestriansingles ready for horseback riding dates galore!!
To register on EquestrianSingles, you will need:
A valid email address
Your gender and the gender of the person you are looking for
Your age
Your location
A username and password
A profile picture
EquestrianSingles features
Well, if you're looking for a dating site that specializes in horse-lovers, then EquestrianSingles might be the one for you. But don't get your hopes up too high – it's not as great as it sounds!
For starters, let me just say that their free features are pretty limited. You can create an account and browse through other users' profiles but there isn't much else to do unless you upgrade to a paid membership plan. That means no messaging or live chat options until you shell out some cash – which is kind of lame if all someone wants is to find another equestrian enthusiast without having to commit long term yet.
The good news? The prices aren't outrageous (they start at $19/month) so even those on tight budgets should be able to afford them with ease…but I digress! Moving onto the actual features themselves: they're ok but nothing special really stands out about them either way; basic search filters like age range and location are available plus a few more unique ones such as riding style preference etc., however overall they feel quite generic compared with what many other sites offer these days so again – not particularly impressive here either unfortunately!
Plus when it comes down to actually meeting people from this website offline…well let's just say that doesn't seem very likely given how inactive most of its members appear online – yikes!! So yeah definitely wouldn't recommend relying solely on EquestrianSingles alone if finding true love is your ultimate goal here folks 😉
Comprehensive profiles with information about lifestyle, interests, and background
Advanced search capabilities to find the perfect match
Video and audio chat features for getting to know someone better
A safe and secure environment for meeting new people
Dedicated customer service team to answer any questions or concerns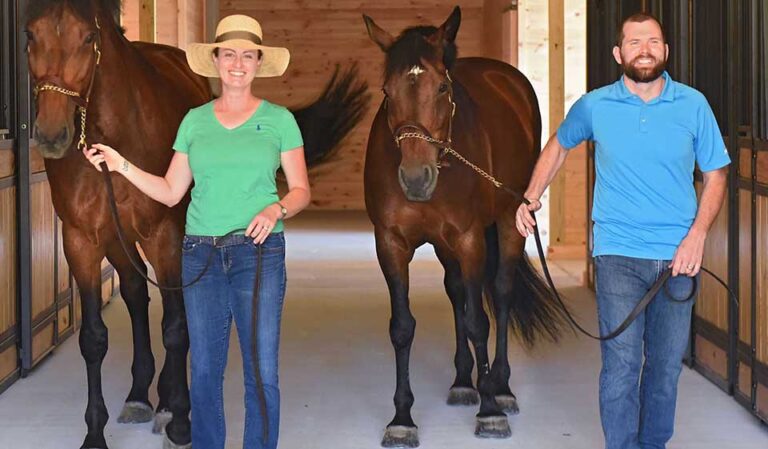 Pricing
Ah, EquestrianSingles. If you're looking for a dating site that charges an arm and a leg to use it, then this is the one for you! It isn't free – no matter how much we wish it was – so if your wallet's feeling light after buying hay bales all week, don't bother signing up here.
The subscription fees aren't exactly competitive either; they're more expensive than other sites in its category. Sure there are some benefits like unlimited messaging but let's face it: unless you have money to burn on these kinds of things or just really love horses (which I totally get), then paying extra bucks won't be worth your while.
Bottom line? You can find better deals elsewhere when searching for online romance with someone who shares your passion for equestrianism – without breaking the bank!
| Plan | Price | Features |
| --- | --- | --- |
| Free | $0 | Create a profile, View profiles |
| Gold | $29.95/month | Unlimited messaging, Advanced search filters, Access to exclusive events |
| Platinum | $39.95/month | All Gold features, Profile verification, Video chat |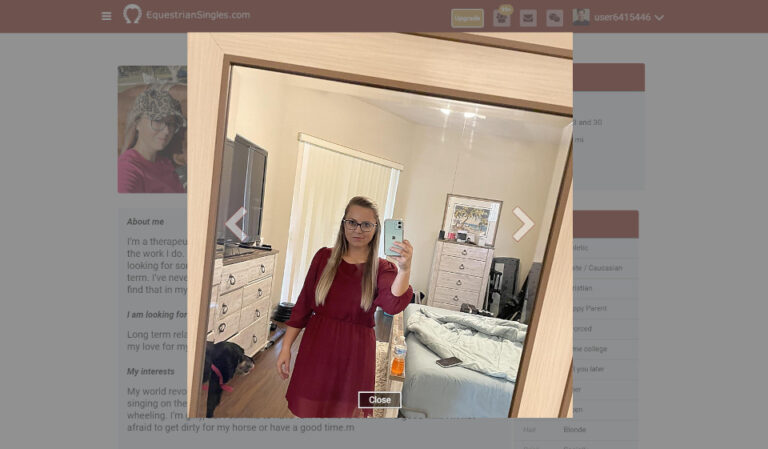 Similar Sites
Some alternatives to EquestrianSingles include Horse and Country Lovers, which is a dating site specifically for horse lovers, as well as other general online dating sites such as Match.com or OkCupid that may have members who are interested in equestrian activities.
Match.com
eHarmony
OKCupid
Plenty of Fish
Tinder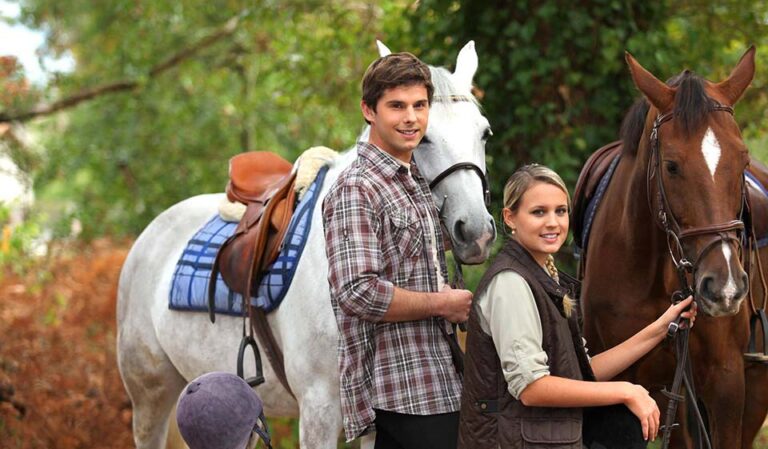 Best for
Best for Horse Lovers
Best for Countryside Enthusiasts
Best for Equestrian Professionals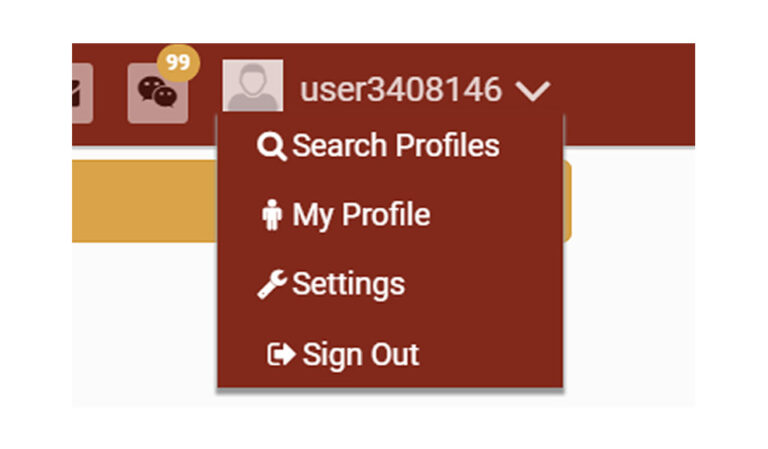 Q&A
1. How does EquestrianSingles website work?
EquestrianSingles is a dating site that encourages people to find their perfect match based on shared interests in horseback riding. It's basically like any other online dating website, but with the added bonus of having an animal involved. Not my cup of tea if I'm being honest!
2. How many users does EquestrianSingles have?
EquestrianSingles is a dating site, but I'm not sure how many users it has. It doesn't seem to be very popular or well-known, so there probably aren't that many people using it. All in all, I wouldn't recommend EquestrianSingles if you're looking for an online dating experience with lots of potential matches.
3. Is EquestrianSingles any good?
I tried EquestrianSingles and it was a huge letdown. The matches were pretty much nonexistent, so I wouldn't recommend this site to anyone looking for love. All in all, not worth the time or money!
4. Is EquestrianSingles working and can you find someone there?
Yes, EquestrianSingles is working and you can find someone there. But it's not the best dating site out there – I've had much better luck on other sites. It just doesn't have enough active users to make it worth your time.